Care packages for the homeless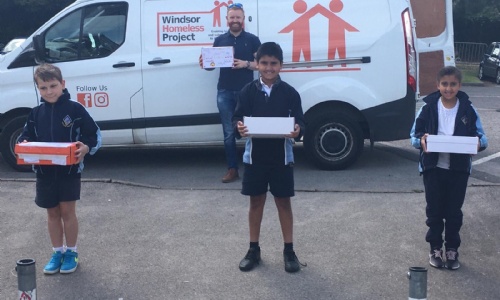 We always like to support our local community and this has become increasingly important during the pandemic. Our Key Worker children were in school today helping to load up the van with care packages prepared by our Year 5s.
Our Year 5 children have put a lot of love and effort into assembling care packages for Windsor Homeless Project. Each box contains useful bits and pieces; a toothbrush and toothpaste, high energy bars, socks and gloves. We have also donated sleeping bags. The Windsor Homeless Project will distribute the boxes to those in need and store anything left over for later in the year.