Year 6 on mindfulness and meditation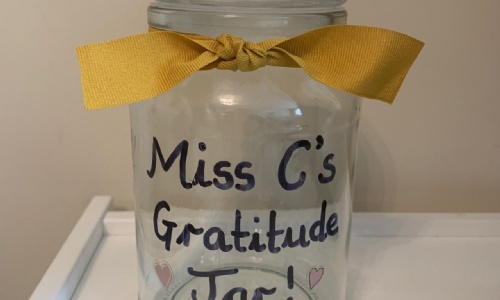 This week Year 6 have shared with us their Breathing Prayer and Gratitude Jars, both great tools to help quiet negative thoughts and promote positivity.
The Breathing Prayer can be found in the Wellbeing section of the website. Take some time during day to read through the pray and reflect on the words. You could make your own Gratitude Jar and write all the things you are thankful for and post them in the jar. There is lots of science to support the link between feeling grateful and feeling positive.