Children's author congratulates Year 5s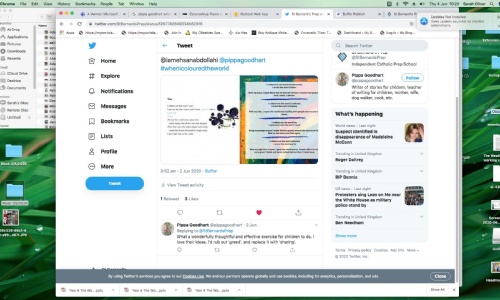 Last week we shared with you some brilliant work the Year 5s have been doing based on a book by Ahmadreza Ahmadi, When I Coloured The World. We also shared the work on our school's social media channels and were delighted when Pippa Goodhart, the Editor of the book and popular children's author read our post on Twitter and congratulated the children on their excellent work.
Pippa GoodHart wrote: "What a wonderfully thoughtful and effective exercise for children to do. I love their ideas."